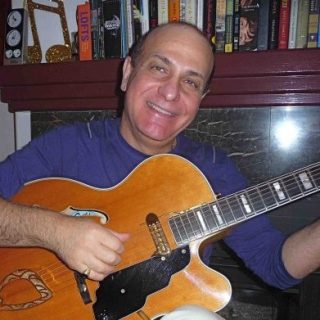 Much of Peter Gouzouasis' research over the past 25 years has focused on Arts learning and teaching. He has studied traditional classroom learning, alternative forms of learning, socio-emotional and motivational aspects of the Arts in learning, the role of the Arts in academic achievement, informal-unstructured learning, and the roles of digital technologies in Arts learning. He is one of the few researchers to have successfully applied quantitative (quasi-experimental, correlation, and descriptive) and qualitative (action research, narrative, autobiography, ethnography, autoethnography, ethnodrama, poetic representation) research methods in the study of Arts teaching and learning.
Peter's array of presentations and publications that implement those methods flow through three themes that are central to his interconnected understanding of (1) teaching and learning in a variety of music making contexts (including traditional and digital media and technologies), (2) developing an understanding of learning and teaching in and through the Arts and in the general pre K-12 curriculum using ABER methods, creative pedagogies, and digital technologies, and (3) a relational, developmental perspective of lifelong learning.
Since 2000, much of his work has been rooted in Arts Based Educational Research (ABER) and Creative Analytical Practices (CAP).
View this Faculty member's contact information and more at their departmental profile page.