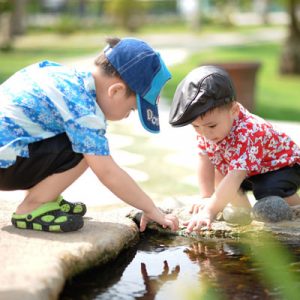 March 12, 2019
The addition of 314 student spaces in early childhood education programs in British Columbia is providing new opportunities for people across the province to train for a career as an Early Childhood Educator (ECE).
"We're opening hundreds of new training spaces for early childhood educators, so that more families will be able to find child care in their communities," said Premier John Horgan. "Quality, affordable child care provides the best possible start for kids, peace of mind for parents, a rewarding career for practitioners and a stronger economy for everyone."
UBC's Faculty of Education is offering a program of courses that would lead to the BC Early Childhood Education (ECE) Assistant and Basic Certificates. These credentials are required by the Ministry of Children and Family Development to work in early childhood settings (ages birth to 5 years) in BC. Upon completion of the courses in the program, graduates apply to the BC ECE Registry for certifications.
Read more in the official government release here.