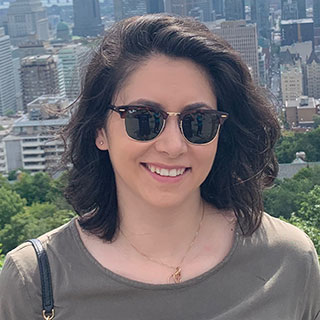 Master of Arts (MA) – On Campus, 2019
Current Occupation
Currently pursuing a PhD in Human Development, Learning and Culture at UBC
How was your experience with the ECE program?
"I knew that after receiving my bachelors, I would want to continue my education into a Master's degree; however, I never imagined that I would become a part of a tight-knit and passionate group of early childhood educators and researchers. We were lucky enough to have created an outstanding support system in our small cohort and guided by phenomenal professors that have made me into the student I am today. I could not be more thankful."
How did your ECE degree help you in your career?
"The MA program helped me in achieving my goals to pursue a PhD that would focus on my interests in early childhood and development."
What do you love most about the field of early childhood education?
"I never tire of seeing the world through the eyes of a child. The ECE community never underestimates children, we appreciate them for the human beings, experts, and creatives that they are."